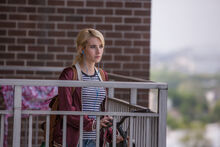 What about that pole dancing class we took?.
Find out more about the shy girl turned adrenaline fuelled competitor with everything to lose.
Watchers pay to watch. Players play to win.
Learn more about NERVE and its crazy, and sometimes dangerous, dares!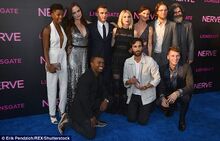 You have to sign up and watch me. It's very important that I have watchers.
Meet the star-studded cast of Nerve, from Emma Roberts and Dave Franco to guest appearances from real life YouTubers and social media influencers!
The lighthouse means something different to each of the characters.
Just who are all these Watchers and Players? Click here to know!.
Ad blocker interference detected!
Wikia is a free-to-use site that makes money from advertising. We have a modified experience for viewers using ad blockers

Wikia is not accessible if you've made further modifications. Remove the custom ad blocker rule(s) and the page will load as expected.